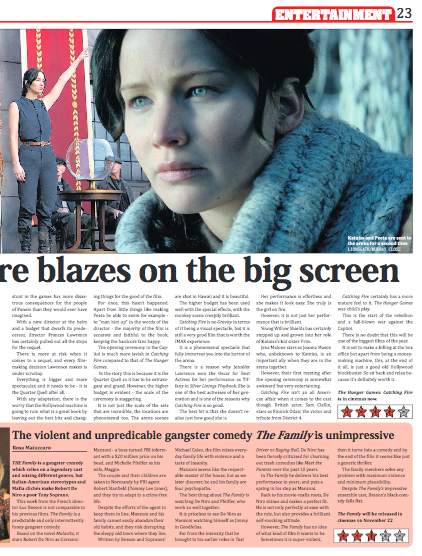 Pages from my time as Entertainment Editor for The River Newspaper. I was in charge of content, delegating stories and overlooking the design of the pages. I also wrote reviews and articles for the pages.

I also created the first video game page The River has had, where I wrote all the articles and designed the page.
Issue nr 66 can be read here.
Issue nr 67 can be read here.